IcAros
Icaros Desktop is your all-in-one solution to any Amiga-related/Aros need. It is a full operating system for x86 PC with a complete Amiga-like environment which can run on cheap, common hardware or into a virtual machine. Icaros Desktop runs Amiga software recompiled for the PC platform and even native Amiga games and applications, eventually integrating them on your desktop. Icaros Desktop turns your common PC into a full-fledged Amiga-like computer, the one you've always dreamt of, back in the 90s. With Icaros Desktop you can bring back the old-days fun, and enjoy a full Amiga-like experience, with today processors power and speed.
This largley regarded the best and the most well supported version of Aros and is the one that I would recommend if you want to try out Aros.
Platform: x86
Cost: Free
Last Update: Dec 2020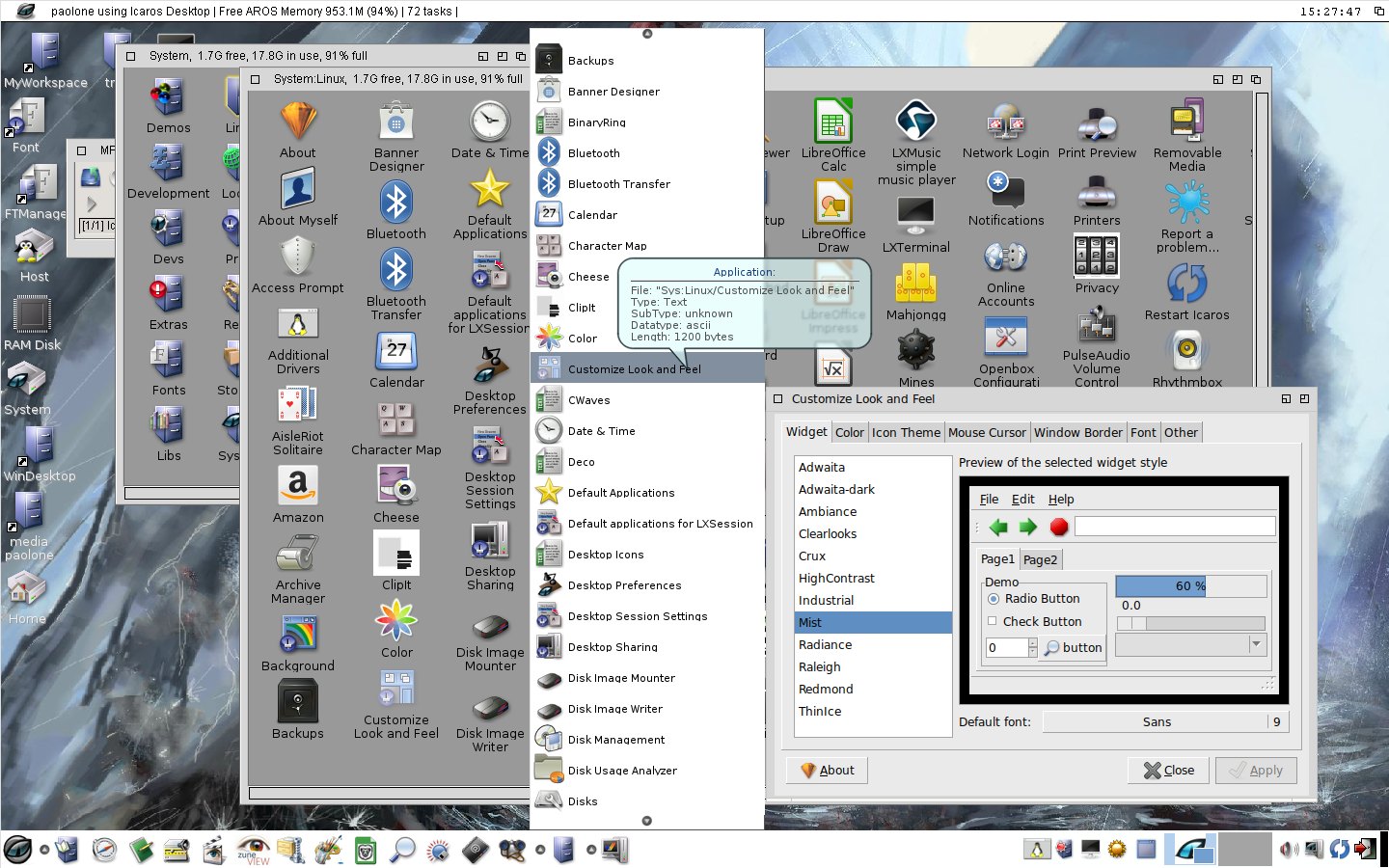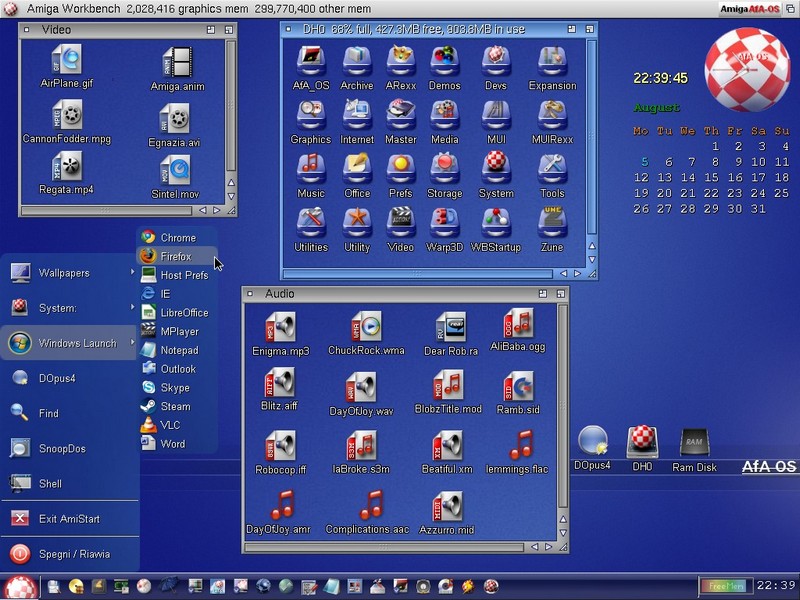 Aeros / Aros Broadway
AEROS is a hybrid distribution of AROS (www.aros.org) and Linux (at the moment debian 6.0 for X86 and 8.0 for ARM is used) available for ARM and x86 systems. The main befit of this version of Aros is that it runs Aros on top of the linux system and allows the user to access and run Linux apps as if they where running on Aros. It also had a version focus of supporting the popular Raspberry Pi Platform.
Platform: x86 / Arm
Cost: 29 Euros
Last Update: 2018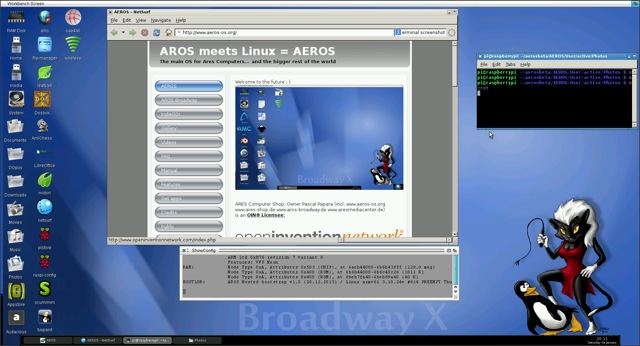 Aros Vision
This is a 68k focus version of Aros for Emulation, Vampire boards and real classic Amiga hardware. Aros Vision has a WHDLoad pre-setup and has a handy list of games and programs that are compatible with just the Aros Roms. This is a preey low key base system of Aros too, allow you the user to do the work for customising.
Platform: 68k
Cost: Free
Last Update: 2019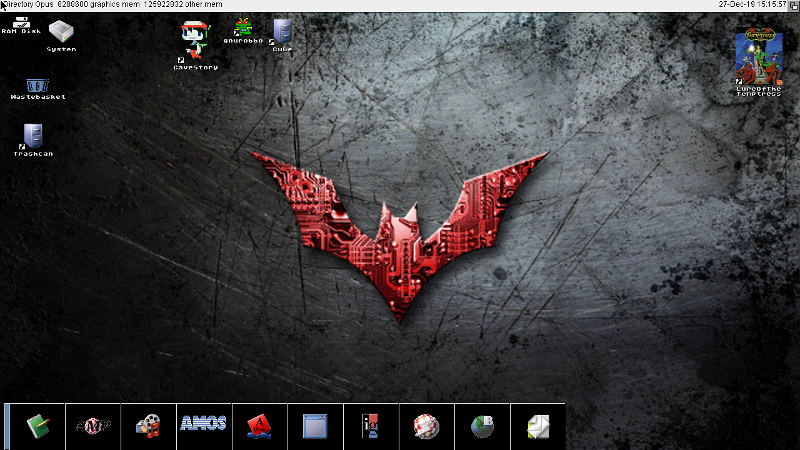 Apollo OS
This is a 68k focus version of Aros squarely aimed at being Vampire boards official OS, largely due to many legal issues surrounding the official AmigaOS, Apollo and the Vampire team has decided to throw support to the 68K version of Aros and make there own fork of it for their Vampire systems. Currently in very early development, but this should hopefully become the best version of Aros 68k due to the extra resources, speed a Vampire board offers.
Platform: 68k
Cost: Free
In Development
Tiny Aros
A fast and lightweight version of Aros designed to be quick to boot and be Amiga Workbench 3.1 compatible at the level of api. Its been designed for x86 computers and netbook computers.
Platform: 68k
Cost: Free
In Development