Introduction
Within the retro scene there has been a rise of replications of old retro consoles in mini form, the most popular of these was the Mini Nes by Nintendo, they soon followed this up with the Mini Snes, then the market saw Sega and Sony also release mini versions of their retro consoles. Popularity was so high this also brought about full size replicas as well. It was only a matter of time that the market would shift to other platforms beyond just the retro consoles and bring back retro computers. The Commodore C64 mini arrived which was a successful product and so was shortly followed by a full size C64 replica, it was only a matter of time the Amiga would be done too.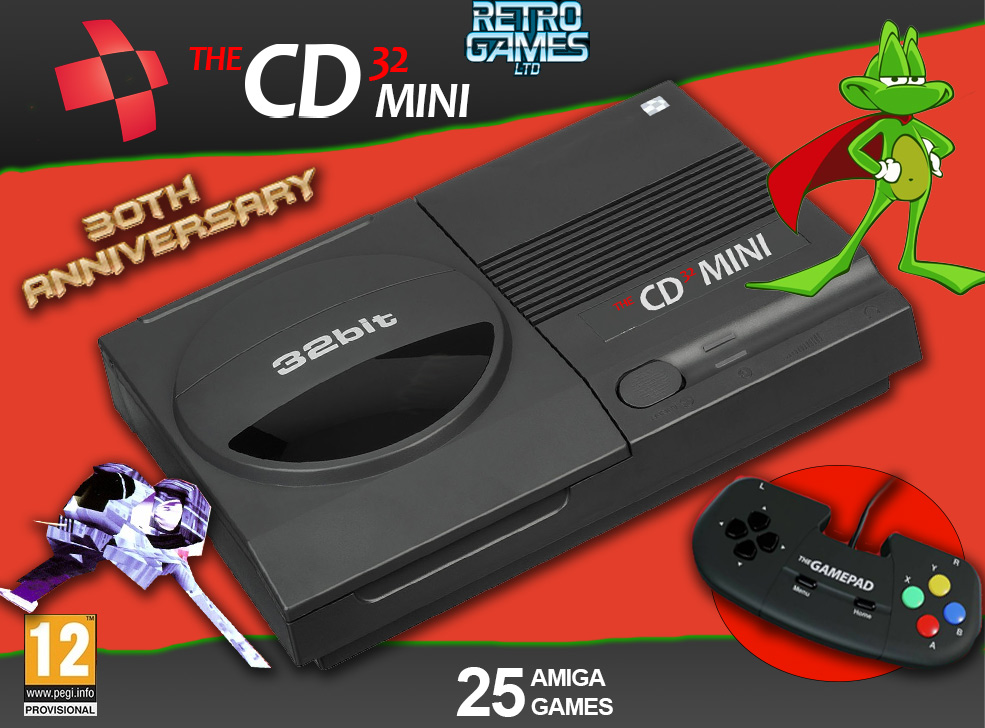 The CD32 Mini
Not announced on the 1st April 2022, i give this a 50/50 this going to happen if the A500 mini sell well, it would work well as next year will be the 30th Anniversary of the CD32 launch, which happened on 16th September 1993.
Likly another 25 games would come with a system like this, games I think all fans would like to see are
Lemmings
Shadow of the Beast
Monkey island
Cannon Fodder
Superfrog
The Settlers
Dune 2
Slamtilt
Turrican
Zool 2
Road Kill
Sensible Soccer
Wings
Lotus Collection
Bashee
Elite
Alien Breed Tower Assault
Populous
ATR
Flashback
Little Devil
Oscar
However license and getting rights to put these Amiga classics games on this system would likely be to much, so its good that WHDload will allow it on the A500 mini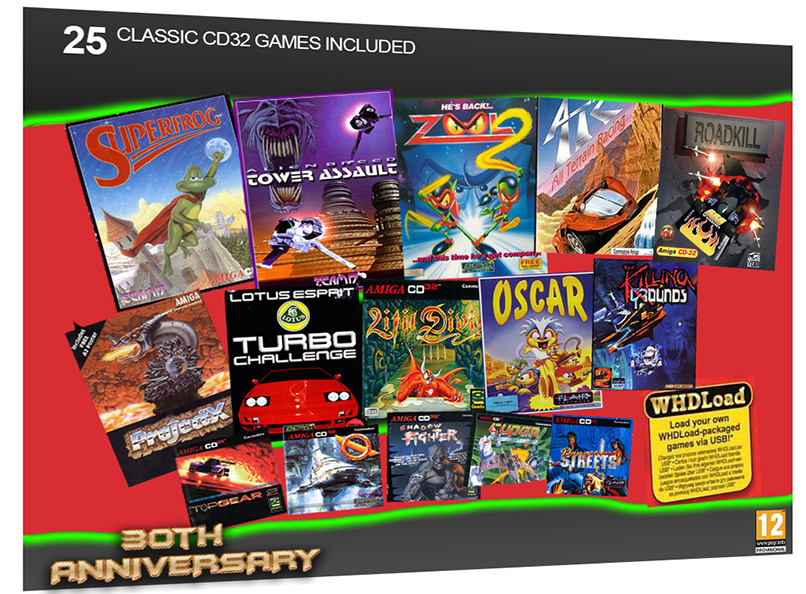 Specs
Raspberry Pi 4 would be nice
4Gb Ram
4 x USB 2.0 ports
HDMI Port
USB-C ( For Power )
64gb SD card
Build for around £120
How to Make it
3D printed Cd32 case
Roms from Cloanto (google app store)
USB GamePad (CD32 pad)
HDMI Cable
USB-C Power Cable
RetroPie system
Build time 2 weeks
You could build this system for likly £120, £50 for the Pi4, £2 for the Roms from Cloanto, £20 for the Gamepad, £15 SD card and then likly the highest cost would be 3d printing, a case like the cd32 even in min size would likly cost at least £50 to £150 or more.